Games
"Deathloop" erhält sechs Nominierungen für GDC Awards
Arkane's Next-Gen-Vorzeigetitel heimst die meisten Nominierungen bei den Game Developers Choice Awards ein. Darauf folgen "It Takes Two" und "Forza Horizon 5". Die Vergabe erfolgt im Rahmen der Game Developer's Conference vom 21. bis 25. März.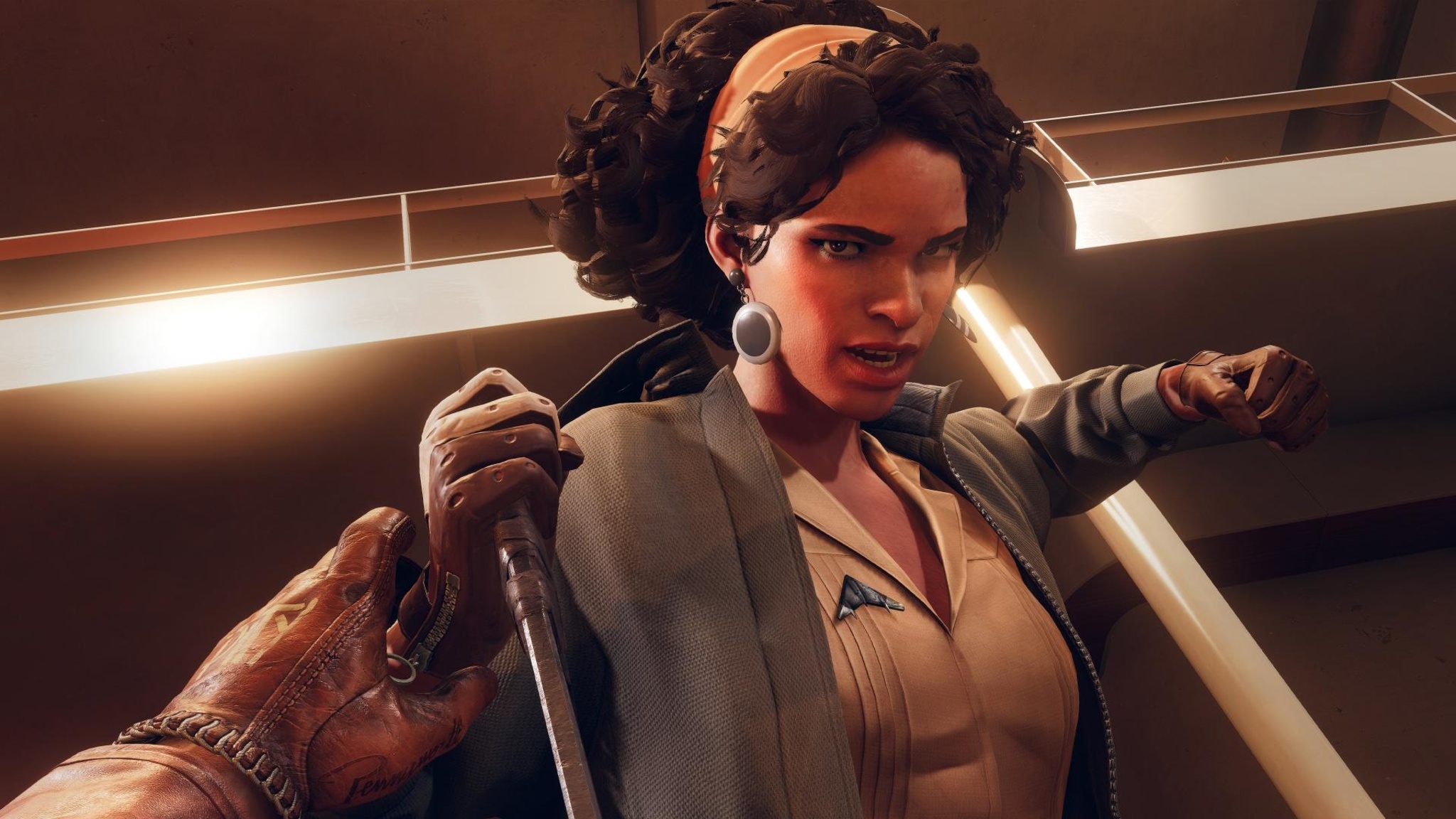 Die Nominierungen für die Game Developers Choice Awards wurden bekannt gegeben und Arkane Studios führt die Liste mit sechs Nominierungen für "Deathloop" an. Knapp dahinter positioniert sich der Koop-Hit "It Takes Two" von Hazelight Studios, der fünf Nominierungen auf sich vereint. Platz 3 und vier Nominierungen gehen an "Forza Horizon 5" Playground Games.
Die drei Spiele sind unter anderem in der Kategorie "Game of the Year" vertreten. Die Konkurrenz heißt hier "Resident Evil Village" und "Inscryption". Während "RE:V" sich sonst keine Nominierung sichern konnte, steht "Inscryption" außerdem für "Best Design" und den "Innovation Award" auf der Liste.
Welche Titel letztlich das Rennen machen, wird sich während der Verleihung auf der Game Developers Conference vom 21.03. bis 25.03. herausstellen. Die prestigeträchtige Konferenz findet hybrid online und vor Ort in San Francisco statt. Der Award-Abend ist für den 23.03. eingeplant und findet direkt nach der Vergabe der Independent Games Festival Awards statt.
Die vollständige Liste der nominierten Spiele aller Kategorien:
Game of the Year
"Inscryption" (Daniel Mullins Games / Devolver Digital)
"Forza Horizon 5" (Playground Games / Xbox Game Studios)
"Resident Evil Village" (Capcom)
"Deathloop" (Arkane Studios / Bethesda Softworks)
"It Takes Two" (Hazelight Studios / Electronic Arts)
-
Best Audio
"Returnal" (Housemarque / Sony Interactive Entertainment)
"Unpacking" (Witch Beam / Humble)
"Deathloop" (Arkane Studios / Bethesda Softworks)
"Marvel's Guardians of the Galaxy" (Eidos Montreal / Square Enix)
"Forza Horizon 5" (Playground Games / Xbox Game Studios)
-
Best Debut
"Kena: Bridge of Spirits" (Ember Lab)
"Valheim" (Iron Gate Studio / Coffee Stain Publishing)
"Wildermyth" (Worldwalker Games / WhisperGames)
"The Artful Escape" (Beethoven & Dinosaur / Annapurna Interactive)
"Sable" (Shedworks / Raw Fury)
-
Best Design
"It Takes Two" (Hazelight Studios / Electronic Arts)
"Psychonauts 2" (Double Fine / Xbox Game Studios)
"Halo Infinite" (343 Industries / Xbox Game Studios)
"Deathloop" (Arkane Studios / Bethesda Softworks)
"Inscryption" (Daniel Mullins Games / Devolver Digital)
-
Innovation Award
"It Takes Two" (Hazelight Studios / Electronic Arts)
"Wildermyth" (Worldwalker Games / WhisperGames)
"Unpacking" (Witch Beam / Humble)
"Inscryption" (Daniel Mullins Games / Devolver Digital)
"Deathloop" (Arkane Studios / Bethesda Softworks)
-
Best Narrative
"Marvel's Guardians of the Galaxy" (Eidos Montreal / Square Enix)
"Deathloop" (Arkane Studios / Bethesda Softworks)
"It Takes Two" (Hazelight Studios / Electronic Arts)
"Psychonauts 2" (Double Fine / Xbox Game Studios)
"Unpacking" (Witch Beam / Humble)
-
Social Impact Award
"Before Your Eyes" (GoodbyeWorld Games / Skybound Games)
"It Takes Two" (Hazelight Studios / Electronic Arts)
"Life is Strange: True Colors" (Deck Nine / Square Enix)
"Boyfriend Dungeon" (Kitfox Games)
"Chicory: A Colorful Tale" (The Chicory: A Colorful Tale Team / Finji)
-
Best Technology
"Halo Infinite" (343 Industries / Xbox Game Studios)
"Forza Horizon 5" (Playground Games / Xbox Game Studios)
"Ratchet & Clank: Rift Apart" (Insomniac Games / Sony Interactive Entertainment)
"Returnal" (Housemarque / Sony Interactive Entertainment)
"Hitman 3" (IO Interactive)
-
Best Visual Art
"Forza Horizon 5" (Playground Games / Xbox Game Studios)
"Kena: Bridge of Spirits" (Ember Lab)
"Deathloop" (Arkane Studios / Bethesda Softworks)
"Ratchet & Clank: Rift Apart" (Insomniac Games / Sony Interactive Entertainment)
"Psychonauts 2" (Double Fine / Xbox Game Studios)