Produkt
"Genshin Impact" ist das iPhone-Spiel des Jahres 2020
Apple würdigt 15 App-Entwickler für die beliebtesten Apps und Spiele aus dem Jahr 2020 und verleiht erstmals die Trophäe des "App Store Best of 2020"-Awards.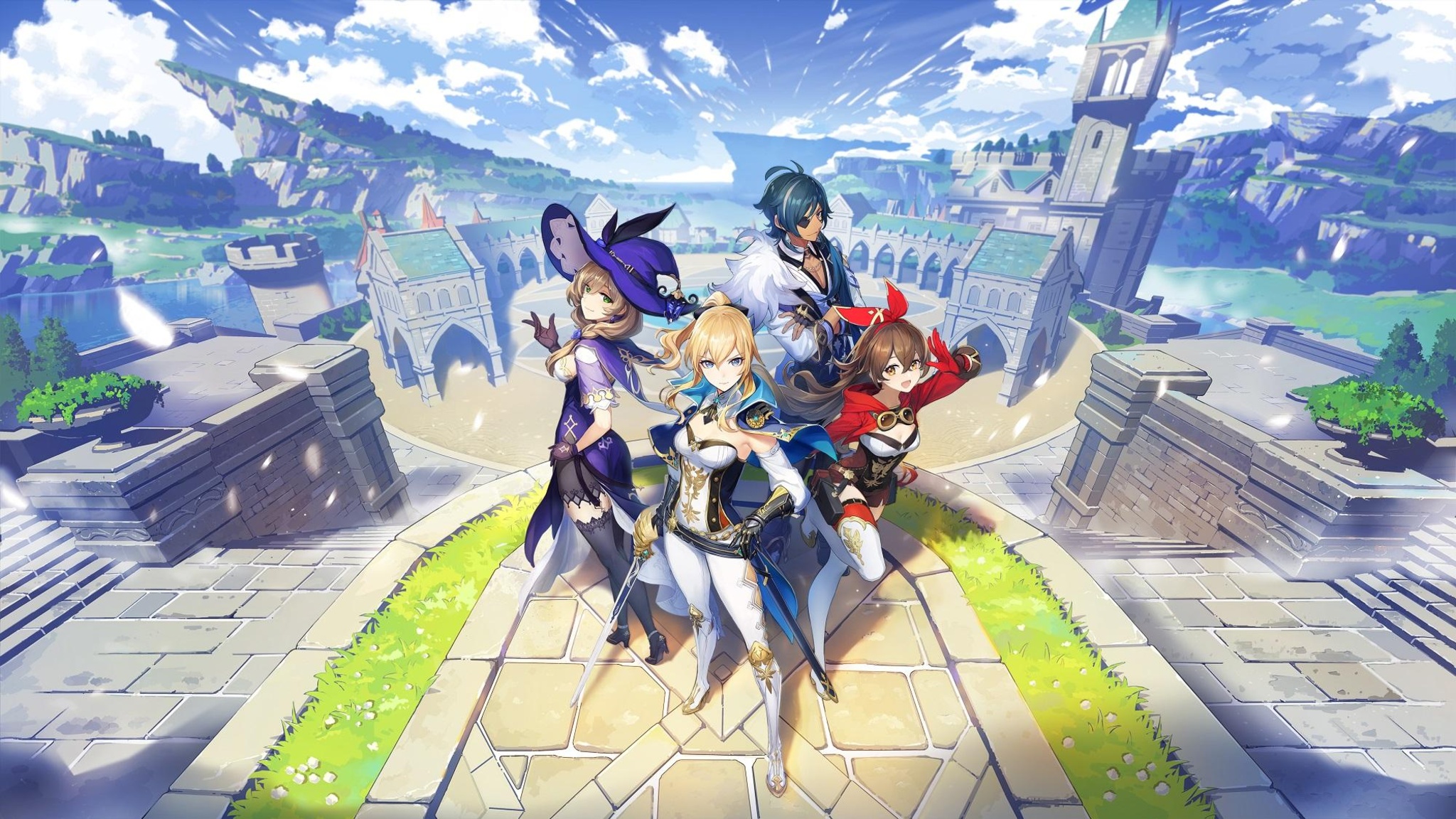 Wie jedes Jahr im Dezember legt Apple die beliebtesten Spiele im App Store offen. Neben den zahlreichen Favoriten der Gamer, gibt es im Jahr 2020 zudem eine extra von der Apple-Redaktion ausgewählte Bestenliste:
iphone-Spiel des Jahres: "Genshin Impact" - MiHoYo
iPad-Spiel des Jahres: "Legends of Runeterra" - Riot Games
Mac-Spiel des Jahres: "Disco Elyisum" - ZA/UM
Apple-TV-Spiel des Jahres: "Dandara Trials of Fear Edition" - Raw Fury
Apple-Arcade-Spiel des Jahres: "Sneaky Sasquatch" - Rac7
In der Übersicht ist hier die Liste der Top iPhone Games, gegliedert in kostenpflichtig und gratis.
Meistgekaufte Spiele:
1 "Plague Inc." - Ndemic Creations, 0,99 Euro
2 "Minecraft" - Mojang, 7,99 Euro
3 "Monopoly" - Marmalade Game Studio, 4,49 Euro
4 "Bloons TD 6" - Ninja Kiwi, 5,49 Euro
5 "Football Manager 2020 Mobile" - SEGA, 9,99 Euro
6 "Farming Simulator 20" - Giants Software, 6,99 Euro
7 "Rebel Inc." - Ndemic Creations, 2,29 Euro
8 "Pou Paul" - Salameh, 2,29 Euro
9 "Geometry Dash" - RobTop Games AB, 2,29 Euro
10 "Doodle Jump" - Lima Sky, 0,49 Euro
11 "Pocket Build" - MoonBear LTD 1,09 Euro
12 "Hitman Sniper" - Square Enix, 0,49 Euro
13 "Stardew Valley" - Chucklefish Limited, 7,99 Euro
14 "Bloons TD 5" - Ninja Kiwi, 3,99 Euro
15 "Grand Theft Auto: San Andreas" - Rockstar Games, 7,99 Euro
16 "Bau-Simulator 3" - astragon Entertainment, 4,99 Euro
17 "RFS - Real Flight Simulator"- Rortos SRL, 0,99 Euro
18 "Mini Metro" - Dinosaur Polo Club, 4,49 Euro
19 "True Skate" - True Axis, 2,29 Euro
20 "Earn to Die 2" - Not Doppler, 0,49 Euro
Meistgeladene Spiele:
1 "Among Us!" - InnerSloth LLC
2 "Brain Out" - Eyewind Limited
3 "Mario Kart Tour" -Nintendo
4 "Subway Surfers" - Sybo Games Aps
5 "Woodturning 3D" - Voodoo
6 "Magic Tiles 3: Piano Game" -Amanotes
7 "Brain Test: Knifflige Rätsel" - Unico Studio
8 "Call of Duty: Mobile" -Activision
9 "Fishdom" - Playrix
10 Homescapes (Playrix)
11 "UNO! Mattel163" - Limited
12 "Brawl Stars" -Supercell
13 "Gardenscapes" - Playrix
14 "Roblox" - Roblox Corporation
15 "Stadt Land Fluss - Wörterspiel" - Fanatee
16 "Rette das Mädchen" - Lion Studios
17 "Neues Quizduell" - MAG Interactive
18 "Ink Inc. - Tattoo Drawing" -Lion Studios
19 "Easy Game - Gehirntraining" - Easybrain20 "Cube Surfer!" -Voodoo