Produkt
Sonys "Last Of Us" dominiert Game Critics Awards
Die US-Spielepresse hat entschieden: Sonys "Last Of Us" war das beste Spiel der diesjährigen Electronic Entertainment Expo. Bei den alljährlichen Game Critics Awards sahnte der kontrovers diskutierte Actiontitel gleich fünf Preise ab.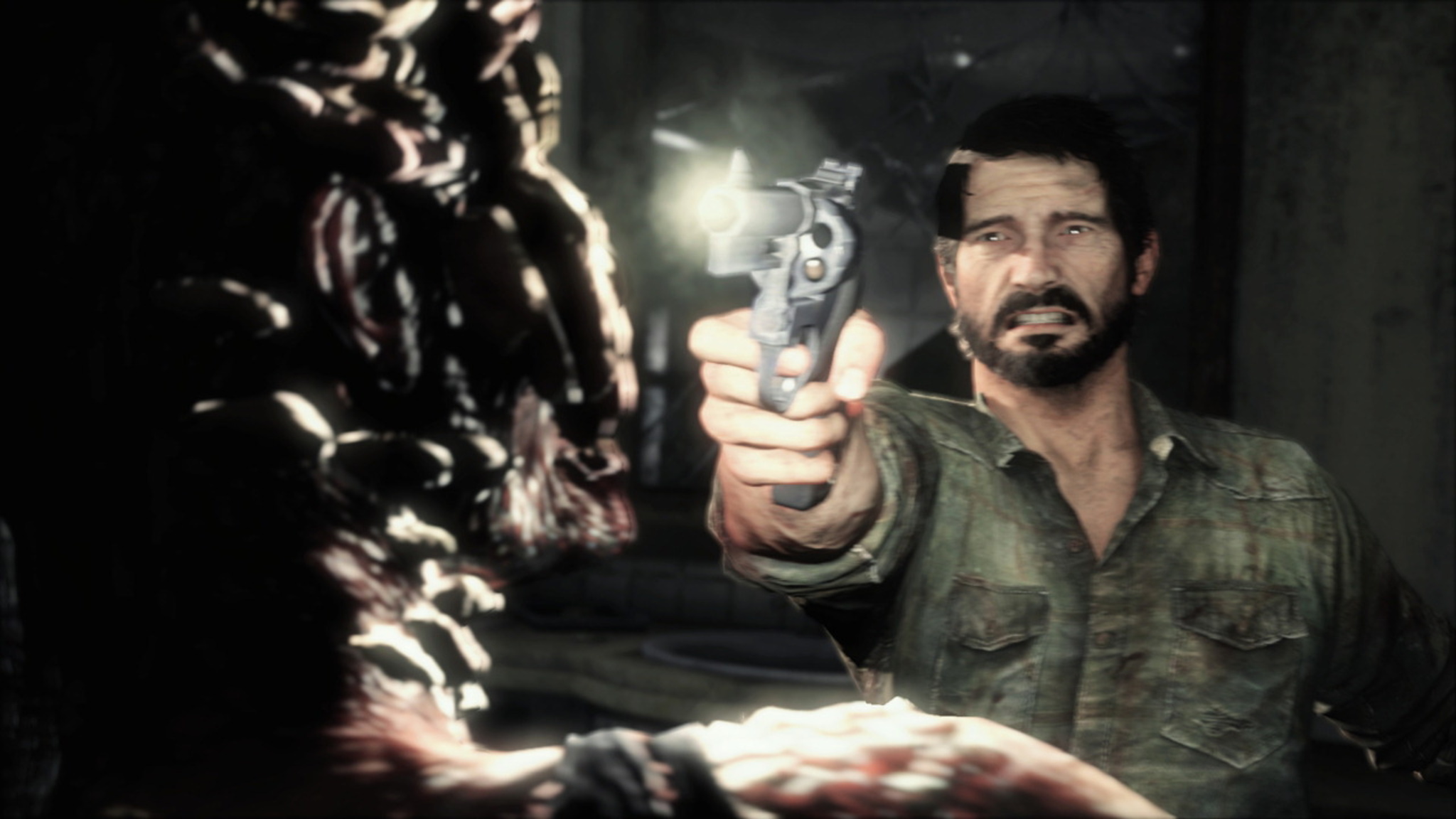 Drei Wochen lang ließ die US-Kritikergilde die Eindrücke der sacken. Jetzt kürte das Who-is-who der Gameskritiker die Messefavoriten. Großer Gewinner der diesjährigen Messe ist demnach Sonys "The Last Of Us". Der kontrovers diskutierte Actiontitel sahnte bei den alljährlichen Game Critics Awards gleich fünf Preise ab. Neben der Ehrung als "Best of Show" ging auch in den Kategorien "Best Original Game", "Best Console Game", "Best Action/Adventure" und "Special Commendation for Innovation" der Sieg an die Neuentwicklung der "Uncharted"-Macher Naughty Dog.
Kein anderer Titel stach ähnlich aus der Masse des Gezeigten heraus. Immerhin vier weitere Spiele errangen den Sieg in jeweils zwei Kategorien. 343 Industries' "Halo 4" gewann wenig überraschend den Titel als bestes Actionspiel und für den besten Online-Multiplayerpart. Das hoch gelobte "Watch Dogs" von Ubisoft kommt hingegen überraschend schecht weg. Von vielen Beobachtern als bestes Spiel der Messe gehandelt, gewann der beindruckende Actiontitel lediglich in den Kategorien "Special Commendations for Graphics" und "Innovation". Als bestes "Social Game/Casual Game" wurde "Dance Central 3" von Harmonix ausgezeichnet, das außerdem den Sieg in der Kategorie "Best Motion Simulation Game" errang. Und Strategiehammer "XCOM: Enemy Unknown" von Firaxis gewann in den Kategorien "Best PC Game" und "Best Strategy Game".
Zur besten Hardware wurde Nintendos Wii U gekürt. Die neue Nintendo-Konsole setzte sich gegen Sonys "Wonderbook", Activisions "Skylanders: Giant Figures", das Virtual-Reality-Headset von id-Software-Ikone John Carmack und das A50 Wireless Headset von Astro durch.
Eine Liste mit allen Gewinnern finden Sie auf Seite 2.
Alle Gewinner im Überblick:
Best of Show The Last of Us (Naughty Dog/SCEA for PlayStation 3)
Best Original Game The Last of Us (Naughty Dog/SCEA for PlayStation 3)
Best Console Game The Last of Us (Naughty Dog/SCEA for PlayStation 3)
Best Handheld/Mobile Game Sound Shapes (Queasy Games/SCEA for PSVita, PS3)
Best PC Game XCOM: Enemy Unknown (Firaxis Games/2K Games for PC, PS3, Xbox 360)
Best Hardware/Peripheral Wii U (Nintendo)
Best Action Game Halo 4 (343 Industries/Microsoft Studios for Xbox 360)
Best Action/Adventure Game The Last of Us (Naughty Dog/SCEA for PlayStation 3)
Best Role Playing Game South Park: The Stick of Truth (Obsidian Entertainment/THQ for PC, PS3, Xbox 360)
Best Fighting Game Injustice: Gods Among Us (NetherRealm Studios/WBIE for PS3, Xbox 360, Wii U)
Best Racing Game Need for Speed Most Wanted (Criterion Games/EA for PC, PS3, Xbox 360)
Best Sports Game FIFA Soccer 13 (EA Canada/EA Sports for PC, PS3, Xbox 360)
Best Strategy Game XCOM: Enemy Unknown (Firaxis Games/2K Games for PC, PS3, Xbox 360)
Best Social/Casual Game Dance Central 3 (Harmonix/Microsoft Studios for Xbox 360)
Best Motion Simulation Game Dance Central 3 (Harmonix/Microsoft Studios for Xbox 360)
Best Online Multiplayer Halo 4 (343 Industries/Microsoft Studios for Xbox 360)
Best Downloadable Game Unfinished Swan (Giant Sparrow/SCEA for PlayStation 3)
Special Commendations for Graphics Star Wars 1313 (LucasArts for TBD Platforms)Watch Dogs (Ubisoft Montreal/Ubisoft for PC, PS3, Xbox 360)
Special Commendation for Sound The Last of Us (Naughty Dog/SCEA for PlayStation 3)
Special Commendation for Innovation Watch Dogs (Ubisoft Montrea'l/Ubisoft for PC, PS3, Xbox 360)